Big data, big opportunities for you and your career
Designed for busy adults, the 12-course, 36-credit University of Wisconsin online Master of Science in Data Science will teach you how to clean, organize, analyze, and interpret unstructured data, deriving knowledge and communicating your discoveries clearly using sophisticated visualization techniques and other means. Expert faculty, flexible schedules, and no GMAT or GRE admission requirements are just a few of the program's advantages.
Why choose this program?
A partnership between UW-Extension and six University of Wisconsin campuses, the UW Master of Science in Data Science is a smart choice for busy adult learners who want to advance their careers while balancing work, family, and other commitments.
You will:
Learn to harness the power of big data using the latest tools and analytical methods
Enjoy the flexibility of online courses
Gain a competitive advantage in a high-growth field
Learn from top faculty from across the UW System
Graduate from an institution employers respect
Admission to the program requires a bachelor's degree and a 3.0 GPA.
Aptitude tests such as the GMAT and GRE are not required.
Online format fits your busy life
We understand it's not easy to juggle the responsibilities of work and family while earning your degree. That's why this program is online to give you freedom and flexibility.
Access course content from your desktop, laptop, tablet, or smartphone
No on-campus meetings or requirements
No need to be online at a specific time for classes
Interact with faculty and fellow students via online discussion boards
You'll love learning online with us.
See 6 reasons why.
Discover exciting, high-paying career opportunities
With the potential to impact nearly every sector of the global economy, data science is emerging as one of the
fastest-growing professions of the 21st century. A UW Master of Science in Data Science can be the foundation
for a variety of lucrative occupations, including:
Business intelligence analyst
Data modeler
Data or research analyst
Hadoop engineer
Data mining engineer
Data scientist
Data warehouse architect
Director of market intelligence
Learn from exceptional faculty
The UW Master of Science in Data Science curriculum is designed and taught by distinguished faculty from six UW System campuses,
bringing you diverse expertise from some of the top experts in the state. View our faculty biographies.
Grow your skills with an engaging, multidisciplinary curriculum
The UW Master of Science in Data Science offers a rigorous curriculum grounded in computer science, math and statistics, management, and communication.
Pay the same affordable tuition, in or out of state
Whether you live in Wisconsin or not, tuition is a flat fee of $825 per credit (36 credits total). Compare this with other adult online degree options and see why the UW Master of Science in Data Science program offers you more than a degree—it's a University of Wisconsin education you can afford.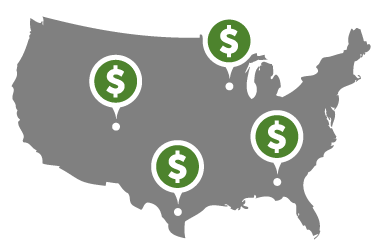 Financial aid is available for students who qualify.
Achieve your goals with a University of Wisconsin education
Where you get your degree is important. The University of Wisconsin System is one of the largest and most widely respected organizations in the country for delivering public higher education. Our online courses are created by the same expert faculty using the same rigorous content and standards as on-campus courses. That means you'll graduate with the same recognized and respected UW degree as students who attend class on campus.
Guide to Your UW Data Science Degree

Download a four-page overview of the UW Master of Science in Data Science, complete with information about courses, careers, and tuition.