The online UW Master of Science in Data Science and Graduate Certificate in Data Science is a partnership of UW Extended Campus and several University of Wisconsin campuses: UW-Eau Claire, UW-Green Bay, UW-La Crosse, UW-Oshkosh, UW-Stevens Point, and UW-Superior. Our multi-campus partnership means you'll learn from distinguished faculty across the UW System with diverse, interdisciplinary expertise and strong connections to the industry.
Although you will take courses taught by faculty from all five partner campuses, you will apply to a "home" campus. Your home campus is the institution from which you will receive financial aid (if you qualify), advising, career services, and your diploma or certificate. Your choice of a home campus is a matter of personal preference unless you live near one of these institutions and wish to take advantage of on-campus resources once you become an enrolled student.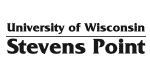 The University of Wisconsin-Stevens Point is a campus partner for the online UW Data Science programs. Below is information pertaining to UW-Stevens Point resources that you may find useful. For any additional information and to learn more about this campus partner, explore the UW-Stevens Point website.
Graduate Student Admissions
For more information about the admission requirements and student services, visit the University of Wisconsin-Stevens Point Admissions Office.
International Guidelines
This program welcomes online students from around the world. Online students do not qualify for an F-1 Student Visa to travel to the U.S. but instead can participate in our online courses remotely. If your native language is not English and/or you attended school outside of the U.S., you will likely need to provide proof of English language proficiency and an official translation or evaluation of academic transcripts. Requirements will vary based on a student's academic history and home campus policies. For guidance about these requirements and how they apply to your specific situation contact the UW-Stevens Point admissions office.
If you would like to apply as an International Student for an on-campus program in the UW System please refer to these resources through UW-HELP. 
Financial Aid
UWSP Financial Aid Office offers assistance on how to apply for aid and provides additional resources that may help you find ways to assist with financing your education. We encourage you to contact our office with any questions or concerns you may have regarding your financial aid.
Library
The mission of the University Library is to provide users with information and access to information in support of scholarly activity and research, teaching excellence, and curricular development. In response to this mission, the library searches for and identifies, acquires, prepares bibliographic records, processes, and makes accessible information in all available formats. The staff of the University Library also provides consultation and advisory services to groups and individuals, participates in classroom instruction, teaches formal classes in the nature and use of information materials, and participates in professional activities that will enhance the mission of the university at the regional, national, and international levels.
Online students have full access to the library's collections and resources.
Career Services
UW-Stevens Point Career Services provides comprehensive career/life planning and job search services linking education and the world of work for UWSP students and alumni. We are dedicated to creating an environment where you can access resources needed to be successful in today's economy. We encourage you to explore our site and contact us at (715) 346-3226 if you have questions or need assistance.
Veterans
Veterans Services coordinates education benefits for student veterans, eligible dependents, Armed Forces Reservists and National Guard members. The office also provides claim service for tutorial assistance and VA work study programs. For more information, visit  Veterans Services or contact the Student Veterans Affairs Office Coordinator.