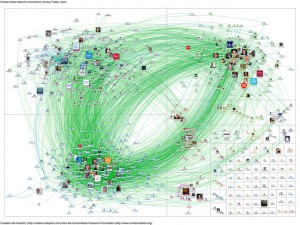 In the competitive world of data science, a master's degree is a requirement for advanced positions at top companies. The online UW Master of Science in Data Science degree is a smart choice for busy adults who want to propel their careers—or start a whole new career—but need the flexibility of online courses.
12 courses. 36 credits. 100% Online.
This data science master's degree offers a breadth of learning unlike other programs. As a student, you will learn the foundational methods and tools used within the field, while also gaining hands-on experience in more advanced areas. Courses are taught by diverse and distinguished faculty from across the University of Wisconsin System. Our UW Data Science master's graduates hold positions such as data engineer, chief and senior data scientist, data analyst, computer programmer, IT architect, business intelligence architect, database engineer, software engineer, solutions architect, programming analyst, among others. 
> Learn more about our master's students—where they come from, how many have graduated, the average age of our students, and the number of students currently enrolled.
"The UW Data Science program is very comprehensive and brings together many disciplines to provide students with a well-rounded approach to solving data-driven problems. By the end of the program, you will feel ready to work for almost any business. The data science field is wide-open with opportunities right now." – Halee Mason, UW MS in Data Science graduate
Eligibility
Aptitude tests such as the GMAT and GRE are not required for admission.
You may be eligible for admission to this program if you have completed a bachelor's degree with a 3.0 or higher grade point average (GPA). Students with a GPA of less than 3.0 may be considered for provisional admission based on a holistic review of all application materials. 
Prerequisite courses in elementary statistics, computer programming, and database administration are required; however, relevant work experience may be considered in lieu of this coursework. 
Not sure if you meet these requirements? Call 608-262-2011 or email learn@uwex.wisconsin.edu to discuss your options.
Prerequisites
Recent, relevant coursework or equivalent work experience must be completed in the following three areas:
Elementary statistics

Introduction to programming

Introduction to databases
Students must satisfy all prerequisites before starting program coursework. Students will not be able to take outstanding prerequisite courses concurrently with introductory program courses.
The academic director from your chosen home campus has the option to waive one or more of the above prerequisites based on work experience and background.
If you are not sure whether you meet these requirements, call 608-262-2011 or email learn@uwex.wisconsin.edu to discuss your options.
Tuition
Tuition is $875 per credit whether you live in Wisconsin or out of state. Textbooks are not included in tuition costs and should be purchased separately. There are no additional course or program fees. Financial aid may be available to those who qualify.
Accreditation
University of Wisconsin institutions offering the online Master of Science in Data Science are fully accredited by the Higher Learning Commission. The program has been approved by the University of Wisconsin Board of Regents.
A partnership of University of Wisconsin campuses
The UW Master of Science in Data Science is a collaboration of the University of Wisconsin Extended Campus and six University of Wisconsin institutions: UW-Eau Claire, UW-Green Bay, UW-La Crosse, UW-Oshkosh, UW-Stevens Point, and UW-Superior, bringing you knowledgeable, experienced data science instructors from across the UW System.
Although you will take courses taught by faculty from all six partner campuses and complete your program entirely online, you will be asked to apply to a "home" campus. Your home campus is the institution from which you will receive financial aid (if you qualify), advising, career services, and ultimately, your diploma.
Find out more
To find out how the UW Master of Science in Data Science can help you get ahead in this exciting field, contact an enrollment adviser:
Enrollment advisers are available Monday through Friday 8:30 a.m. to 5:00 p.m. CT.
Call: 608-262-2011
Email: learn@uwex.wisconsin.edu
Schedule an advising call now!