The online UW Extended Campus Data Science master's and certificate programs are supported by an advisory board consisting of 12 to 15 representatives from the data science industry who serve as advisors, ambassadors, and referral agents to the program.
The advisory board meets bi-annually and members provide constructive feedback regarding changes in the industry and how those changes affect program graduates. The meetings ensure the program and curriculum stays relevant to trends in biotechnology. Board members are also asked to host students working on capstone projects, and create school-to-work transitions, so that as students graduate from the program they will move to gainful employment.
Interested in becoming an advisory board member?
The UW Data Science Advisory Board provides recognized leaders in the field with a unique opportunity to further shape the program and data science profession. Learn more about the Advisory Board Member Responsibilities. If you're interested in joining the advisory board, please complete the Advisory Board Member Questionnaire for consideration.
Current UW Data Science Advisory Board Members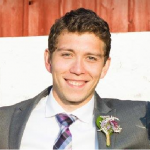 Christian Acosta; CRM Measurement at Kohl's; Christian is a leader in the Marketing Analytics organization at Kohl's in Menomonee Falls, WI. He is responsible for designing market testing for Digital & Direct Mail marketing campaigns, deep dive customer analysis, and contact history data engineering. Some of his day-to-day work includes preparing data visualizations, developing machine learning algorithms, and performing statistical analysis on market testing results.
Jon Biskner; VP of IT at Nicolet Bank; Jon has 10 years of leading a technology team   for a growing community bank in Northern Wisconsin.  Jon received his B.S. degrees in  Economics and Business Administration from the University of Wisconsin-Green Bay in 1996.  He received his MBA from the University of Wisconsin-Oshkosh in 2003.  Jon has been active in the community as a member of his church, and the United Way Community Information System.  Jon's primary areas of responsibility with Nicolet National Bank, include all areas in IT   and Security, as well as serving the needs of our banking customers.
Dr. Hamed El-Afandi; Dr. El-Afandi graduated from the University of Wisconsin – Milwaukee with a PhD in Computer Science.  His teaching experience of 16 years include Software Design & Architecture, Software Engineering, Software Verification and Testing, Capstone, Program Management, and High-Performance Computing – Big Data courses. Also, he has been working in the healthcare industries, including GE Healthcare and others for over 23 years in Cardiology and MRI businesses.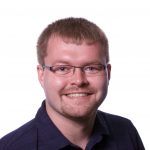 Sam Fortuna; Principal Systems Engineer, Developer Relations at JAMF; Sam Fortuna is a Principal Systems Engineer at Jamf, who works on the Developer Relations team to enable third party software vendors to build and extend their applications. Jamf is dedicated to helping organizations succeed with Apple. Sam has worked with multiple fortune 100 companies to plan and implement Apple device management strategies which both empowers end users and enables IT administrators. Sam holds the highest level of certification for Jamf products as well as a Bachelor of Science in Applied Mathematics and Computational Science from the University of Wisconsin – Eau Claire.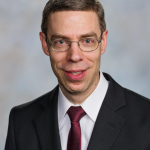 Andrew Fuchs; Portfolio Solutions Architect at CUNA Mutual Group; Andrew has been with CUNA Mutual Group for over 29 years, working as a data architect on several data warehouse and master data management systems.  He has been involved on a variety of projects supporting analytics, and enjoys working with the business teams to help them understand and get value from data.  He is currently a solutions architect on a new Microsoft Azure cloud-based data warehouse project, working with business analysts as well as the data science teams on the data and architecture needed to support advanced analytics.  He holds a BS and MS in Computer Science from the University of Wisconsin – Madison.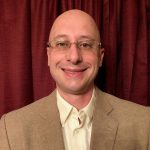 Jason Gellings; Director of BI and Analytics at Roehl Transport Inc. Jason Gellings is a seasoned data leader with a passion for leading change, creating data solutions and  providing tangible business value. Jason has over 20 years of data leadership with significant hands-on experience creating and deploying large scale Data Science initiatives in the transportation space.  Jason has led multiple Business Intelligence projects and teams that provided consistent high-ROI business value for companies in both the insurance and transportation industries.   Jason has helped to develop and mature data programs at multiple organizations, with a focus on team-building and strategic planning and execution.  Jason is currently the Director of BI and Analytics at Roehl Transport, Inc. where he leads the BI and Data teams and is responsible for the Data Science practice. Jason has a Bachelors Degree in Applied Math and Computer Science from UW-Oshkosh.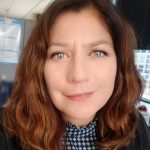 Jody Medeke; Business Intelligence Section Chief at State of Wisconsin- Department of Children and Families; Jody Medeke is the Business Intelligence Section Chief for the Wisconsin Department of Children and Families, enabling data and analytics around some of our State's most challenging questions. In addition to the UW Master's in Data Science Advisory Board, Jody serves as the Treasurer for the Wisconsin Data Management Association and Co-Chair of the State of Wisconsin Business Intelligence Collaboration Center. Ms. Medeke brings to the board a view on how data can influence business, team management, business intelligence, data management, strategic planning, and executive sponsorship.
Ken Paker; CTO at TDS Telecom; Ken has responsibility for the technical direction of the company's network and IT evolution. He oversees the delivery of software and infrastructure projects across diverse, state-of-the-art network technologies, as well as the company's mission-critical IT applications and services. He also directs the planning, engineering, and building of TDS' networks to ensure customers have access to the most reliable internet, phone and TV services.
Outside of work, Ken enjoys running and traveling. In fact, he's been to all 50 states with his wife and daughters. He is a self-described lifelong learner and is a 2019 graduate of the Masters in Data Science program. In addition to that degree, Ken earned a Bachelor of Science in Computer Science and Biology from Purdue University, a Master of Science in Computer Science from the University of Southern California, and a Master of Business Administration from the University of Wisconsin- Madison.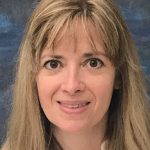 Connie Pasierb; President (IT, Data Management, PM Staffing) of Tanasi Staffing; Constance "Connie" Pasierb has over 20 years experience in Data Science and Information Technology staffing. She is currently launching her second staffing startup company, Datapro. Connie has served as the VP of Membership for Wisconsin DAMA since 2010. Her experience includes startups, mergers, sales, recruiting, and management. She has a degree in Psychology from Loyola University Chicago, and her key contribution is making connections.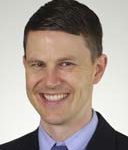 Todd Thiel; Vice President- Information Technology at Secura; Todd joined SECURA Insurance in 2015, where he serves as the Vice President –Information Technology for the company. Todd has 20 years of professional IT and corporate strategy experience. He currently serves on the UW Masters in Data Science Advisory Board, the national PCI Technology committee, the Wisconsin CIO Council, and the Novarica Research Council. Todd earned his Bachelor of Business Administration degree in Management Information Systems from the University of Wisconsin – Madison and his Masters of Business Administration from Marquette University.
Joe Wildenberg, Interventional Radiologist and Informaticist at Mayo Clinic—Eau Claire; Joe is a physician with a strong interest in Data Science and Medical Informatics. He realized the importance of the data science skillset during his neuroscience PhD, where data wrangling and analysis techniques proved as useful as the neuroscience knowledge he was studying. His primary interests surround data-driven efficiency gains in the hospital setting and the application of ethical AI in medicine. Joe has Bachelors Degrees in Math, Physics and Molecular Biology, as well as Doctorate Degrees in Medicine and Neuroscience, all from UW-Madison.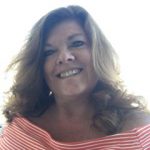 Missy Wittmann, Data Solution Engineer at American Family Insurance; Missy Wittmann is a Data Solution Engineer at American Family Insurance where she has worked for over 30 years. She is the past President of the Wisconsin Data Management Association and is a past member of the DAMA International Board of Directors.  Missy is very passionate about data and learning.  In this ever changing world of technology, data and learning go hand in hand.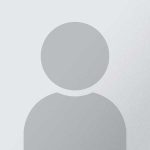 Shane Miller, CIO at Prevea Health Care and Hospital Sisters Health System (HSHS) Eastern Wisconsin Division