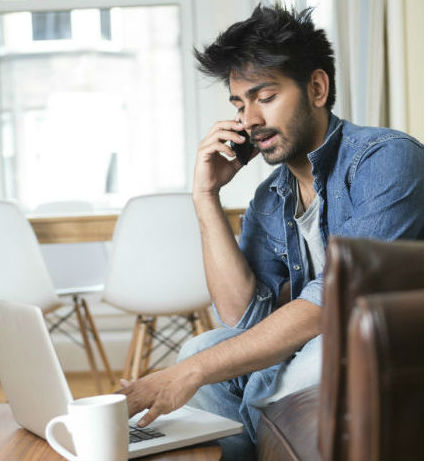 If you haven't already spoken with an enrollment adviser, we encourage you to do so now. We'll be happy to answer your questions about:
We look forward to discussing your plans!
Application deadline
Spring 2018
Registration opens: November 6, 2017
Course dates: January 22-May 11, 2018 
To be considered for admission to the program in the Spring 2018 semester, please submit your completed application by Monday, December 11. Applications received after this date may be considered for the Summer 2018 or Fall 2018 semesters. Starting your application early will help ensure you have plenty of time to gather required materials (such as transcripts), transfer credits, apply for financial aid, and complete the University of Wisconsin System Online Admission Application.
Please refer to our Course Schedule for course dates.
To speak with an enrollment adviser
Enrollment advisers are available Monday through Thursday 8 a.m. to 7:30 p.m., Fridays 8 a.m. to 4:30 p.m. CT, or by appointment.
Call: 1-877-895-3276
Email: learn@uwex.edu