Master of Science and Graduate Certificate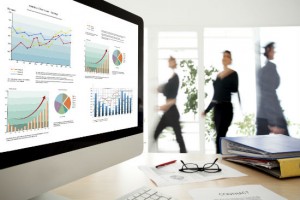 In the competitive and evolving world of data science, academic achievements such as earning a master's degree or completing a graduate certificate are vital to career advancement. 
To meet the increased demand for skilled and trained data science professionals, the University of Wisconsin developed two online data science programs, the online Master of Science in Data Science degree program and online Graduate Certificate in Data Science. These programs are designed for busy adults who want to advance their careers and stay competitive in the data science field. 
The data science master's degree program will teach you how to harness the power of big data using the latest tools and analytical methods. You'll learn how to clean, organize, analyze, and interpret data to derive meaning and impact business decisions. Upon graduation, you will be well prepared to solve problems using data, in virtually any industry including healthcare, computer science, information technology, retail, marketing, manufacturing, transportation, communication, education, insurance, finance, science, security, law enforcement, and more. 
In the certificate program, you'll learn the basic principles of data science while also gaining hands-on experience using the latest technologies and methods within the field. Students who choose to take two courses a semester can complete the certificate program in one year. Strengthen your existing data science skills or build new ones to more effectively work with and communicate about data.
Online Learning Format 
Online learning is a lot like face-to-face learning, except your classroom is available anytime, anywhere, and from nearly any device. A simple web interface makes it easy to access your courses, connect with instructors and classmates, check your grades, and get support when you need it. As a data science student, you are provided with an innovative Virtual Lab to remotely access software, applications, and programs such as R, Python, SQL Server, and Tableau. This saves you the cost, time, and hassle of purchasing and installing these applications on your own computer. 
Want an inside look at a UW Data Science course? Preview lectures, assignments, and discussions, in this
 

Course Inside Look: Foundations of Data Science.
"One concern I had when starting the program was how much communication I would have with the professors and faculty members. I figured online programs would be less involved, or the instructors would be less available, but it actually turned out to be the opposite." – Lucas Newkirk
University of Wisconsin System Collaboration 
The University of Wisconsin online data science programs are a collaboration among University of Wisconsin Extended Campus and six University of Wisconsin institutions: UW-Eau Claire, UW-Green Bay, UW-La Crosse, UW-Oshkosh, UW-Stevens Point, and UW-Superior, bringing you knowledgeable, experienced data science instructors from across the UW System.
When you apply, you will need to choose a home campus. Your home campus is the institution from which you will receive financial aid (if you qualify), advising, career services, and, ultimately, your diploma or certificate. 
Your choice of home campus is a matter of personal preference. Our campus partners share equal responsibility in the program and you will take courses taught by faculty from all respective program partner campuses. As a student, you will complete your degree or certificate entirely online. Your educational experience will be the same regardless of your campus choice, and your degree and transcripts will be identical to those earned by on-campus students.
Accreditation
Whether online or on campus, University of Wisconsin programs have a reputation for delivering world-class education and student support. Accreditation is your assurance that you will graduate with skills that are relevant to your field and valued by employers.
University of Wisconsin institutions offering the online Master of Science in Data Science degree and Graduate Certificate in Data Science are fully accredited by the Higher Learning Commission. The programs have been approved by the University of Wisconsin Board of Regents.
Find out more
To find out how the online UW Data Science programs can help you get ahead in this exciting field, contact an enrollment adviser:
Enrollment advisers are available Monday through Friday 8:30 a.m. to 5:00 p.m. CT.
Call: 1-877-895-3276 Email: learn@uwex.wisconsin.edu or Schedule an advising call now!
>>Ready to apply? Visit our Application and Admission page.
University of Wisconsin Online Learning Options
Curious about other online programs from the University of Wisconsin? Take a look at more programs offered through UW Extended Campus and find 100% online degrees, courses, and certificates across in-demand industries. Related online UW degrees include: