The University of Wisconsin Data Science program hosted a career webinar breaking down the future of the field. The discussion, which was facilitated by UW Data Science Academic Program Manager, Jennifer Cox, and Senior Success Coach, Michael Paul, examined the current job market and career outlook for the data science industry. 
The panel featured experts representing different areas of data science, all of whom were either UW Data Science graduates or Advisory Board members for the program:
The four panelists shared career knowledge on a wide range of topics, including what skills you need to succeed in the field and the importance of companies cultivating an inclusive workplace. 
What Employers Expect From Today's Data Science Professionals
To work in the data science industry, possessing business knowledge is just as important as having a strong understanding of programming languages and visualization tools. With soft skills like strong communication and collaboration, data scientists can clearly and effectively explain projects to other departments in their organization.
"As a data scientist, being able to straddle that line between business and IT is expected,"  Ferrier said. "That's why communication is so key, because you have to live in two worlds."
Companies are searching for workers who can bring best practices to the current business through real-time analytics and personalization. In fields such as consulting and manufacturing, Ferrier said there has been a sudden rise in companies seeing the value in advanced analytics.
"There are tons of jobs out there for the jack of all trades, the generalist who can go end-to-end on a full project," he said. 
The industry is also beginning to see a specialization of roles in larger companies. Wells predicts a job market where teams consist of "unicorn" employees, or workers who are hard to find but have unique and specialized skills that can greatly improve an organization.
"Instead of expecting the world out of one person, companies are starting to recognize that it does behoove them to specialize across their roles and build unicorn teams instead of that magical single unicorn," she said. 
Creating An Inclusive Workplace for a Better Tomorrow
The panel also discussed the importance of diversity and equity in the workplace. Many companies have made an effort toward inclusivity to ensure everyone has a voice. 
Wittmann said American Family Insurance in particular has an Inclusive Excellence department, along with employee resource groups to support women in technology, different ethnicities, and veterans.
"The more diverse your teams are, the stronger the teams will be because you have different perspectives and ways of looking at things," Wittmann said. 
Companies like Trane Technologies have begun to implement anonymous hiring by removing candidates' names from their applications. This allows hiring managers to make decisions based on an applicant's skills while avoiding gender bias and other forms of hiring discrimination. 
Remote positions have also created more job opportunities for graduates and working professionals across the country. In the case of Oshkosh Corporation, Ferrier said the company hired remote workers in Arizona who otherwise wouldn't have been able to join the Wisconsin-based organization. The company has promoted tuition assistance as well for workers in other departments who want to acquire the core knowledge necessary for a data scientist role.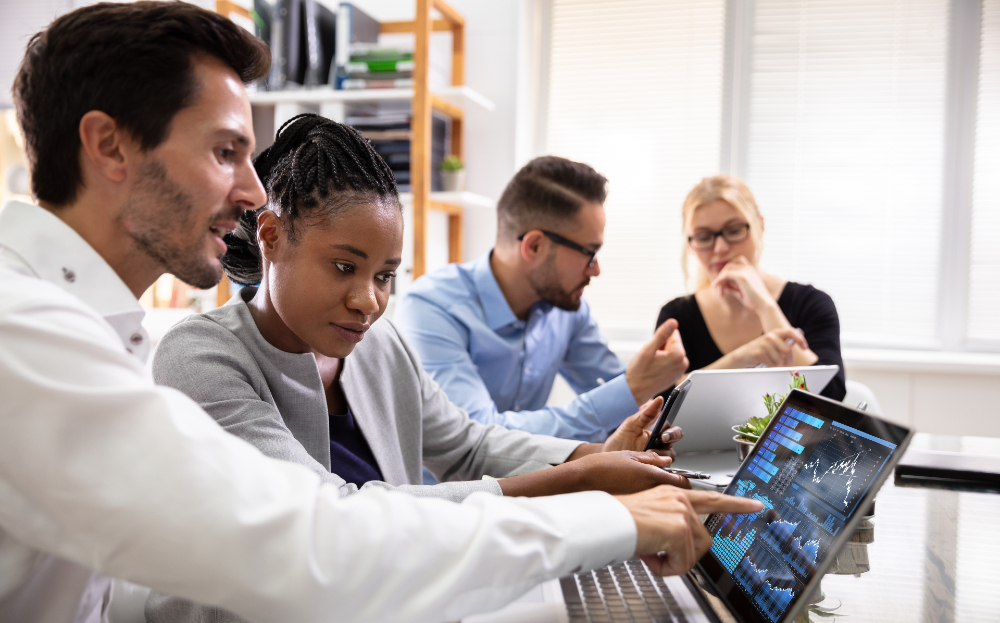 Getting Your Foot in the Door
The job market for data science has become an employee's market in recent years, which makes the career outlook for the field a promising one. 
For people looking to transition into the field or are searching for their first job after graduation, a solid résumé and proper networking can go a long way to set you apart from other applicants. The panel suggested using online job boards such as LinkedIn, which is how Challoner found her current job at Fox Valley Technical College.
"Because of my background, résumé, and data science degree, my inbox blew up," she said.
The panel recommended broadening your search when looking for data science openings, since job titles can vary from company to company. 
"Organizations use many different terms," Wittmann said. "You may not necessarily see the words 'data science.' They may be looking for some type of data engineer or whatnot."
When searching for jobs, shadowing other employees within your organization or reaching out to a company's hiring manager for an informational interview can help you find the right fit.
"How [hiring managers] describe what they want from their employee versus what they put in a job description are often very different things," Wells said.
Creating an online portfolio is another option to demonstrate your data science knowledge and skill set. With the UW Data Science program, students can tailor their final capstone project to showcase a collection of work with potential employers. 
Furthering Your Career With a Data Science Degree
The emergence of online degree programs has given a wider range of students more access to an education. This includes Ferrier's wife, who went back to school online while she was raising their children as a stay-at-home mother. 
"I find that a lot with our data science students," Cox said. "They're working a job or several jobs, have kids, and are fitting this in with their regular life."
With the field of data science constantly evolving, the panel stressed the value of being a lifelong learner. 
"Getting that data literacy can help you in any career, not just one that is a traditional data science career path," Challoner said.
While online courses on LinkedIn Learning and Coursera are useful for supplemental learning, a master's degree program will allow you to establish credibility and fully develop the technical skills needed in data science. The 100 percent online UW Master of Science in Data Science is a suitable option for those looking to advance their careers while having the flexibility to support any lifestyle. 
Want to learn more about the UW Data Science program? Talk with an enrollment adviser by emailing learn@uwex.wisconsin.edu or calling 608-800-6762.
The full webinar is available below:
About the Panel
Missy Wittmann | Data Solution Engineer at American Family Insurance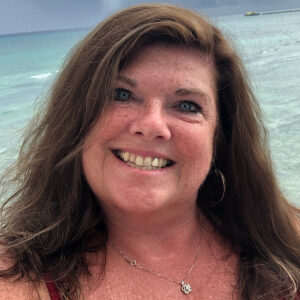 Over the past 36 years, Missy has worked several positions within the data space at American Family. Her passion for data led her to the Wisconsin Data Management Association (DAMA), where she was elected president and held board positions at the international level. Missy joined the UW Data Science Advisory Board to discuss the needs of the industry and ensure the program is aligned with the workforce. 
Brent Ferrier | Principal Data Scientist at Oshkosh Corporation
A graduate of the UW Data Science program as well as an Advisory Board member, Brent is responsible for the strategy and implementation of data science initiatives at the Oshkosh Defense business unit at Oshkosh Corporation. A lifelong learner, Brent also has an MS in Cybersecurity from Georgia Tech and an MBA from UW-Parkside. His educational background in supply chain management and data regulations has further complemented his data science career.
Rebecca Wells | Data and Analytics Catalyst at Trane Technologies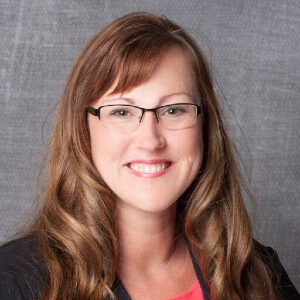 Rebecca develops the data and analytics vision at Trane Technologies, where she has worked for 20 years. This includes how the organization is structured as well as the process of turning analytics into data science. A graduate of the UW Data Science program, Rebecca was drawn to the field after developing an interest in visualization storytelling. She has since been able to combine her statistics and programming skills with her pre-existing business background.
Carolyn Challoner | Information Technology Instructor at Fox Valley Technical College
A 2018 graduate of the Data Science program, Carolyn is working to train the next generation of data scientists in Fox Valley Tech's newly formed Data Specialist degree program. She has previously worked at IT and global marketing jobs throughout the Fox Valley region of Wisconsin, including Plexus, Miller Electric, and Kimberly-Clark. 
Michael Paul | Senior Success Coach at UW Extended Campus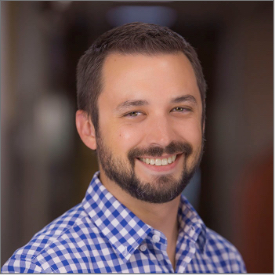 Michael has supported UW Data Science students since 2013, with a career in higher education spanning 15 years. As a success coach, Michael helps students improve their connectedness to the program, their home campus, and online resources.
Jennifer Cox | Academic Program Manager at UW Extended Campus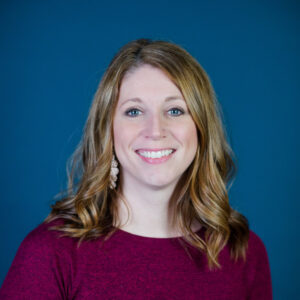 Jennifer has worked in research, project management, and information science at the University of Wisconsin System since 2007. She became the Academic Program Manager for the UW Data Science program after completing the MS in Data Science degree program in 2018. Jennifer's greatest data science interest relates to the use of data in business strategy and decision making.