We understand that being a student is a lot to juggle. Student Services provides an array of support resources to help you in the following areas:
Learning Online


Financial Support

Academic Support

Personal Support

Graduation and Beyond
Need 1:1 Help?
Student Success Coaches are skilled professionals who are available to help you navigate through your academic journey.
Contact your Success Coach at 1-877-UW-LEARN (895-3276) from 8 a.m. to 6:00 p.m. CST Monday through Thursday and  8 a.m. to 4:30pm CST Fridays or e-mail datascience@uwex.edu. If you would prefer that we call you, just send an email with your phone number and the best time to reach you.
Check out our new interactive Time Management Calculator to achieve better life balance and maximize your potential for success.
Meet the Student Success Coach Team
Your Coach: Michael Paul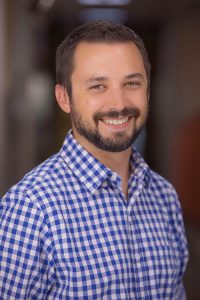 Why I chose a career in student affairs
As a college student, I relied heavily on the guidance I received from advisers and other personnel around campus. I noticed how much my experience in school was enhanced from the outstanding support I received. I chose a career in Student Affairs because I wanted to be a part of a highly collaborative setting to assist online students improve their connectedness to their campus and its resources. As an active listener and proactive coach, I hope to make an impact on students' well-being and ability to succeed.
Best part of being a Student Success Coach
There's nothing more satisfying than helping a student make connections and succeed. I really enjoy getting to know students on an individual basis and empowering them to seek out the resources they need for a positive educational journey. There's always bound to be bumps in the road, but it's extremely gratifying to help someone smooth them out and learn from the experience.
Experience, education
Bachelor of Arts in Psychology, minor in Technical Communication
Over ten years of higher education experience
Been a part of the Student Affairs staff at UW-Extension since 2013
Fun Stuff
I worked as a projectionist while in college and briefly considered a career in film/cinema. I loved working with film on a daily basis, but decided that my appreciation for the field was enough for me and moved on. As genuine filmstrip is replaced by digital platforms, perhaps I can get involved with it again in a "vintage" capacity some day!
–
Additional Success Coaches