What: An Interview with Zach Gemignani
When: Wednesday, March 30, 5 to 6 p.m. U.S. Central Time
Where: Click here to view the recorded webinar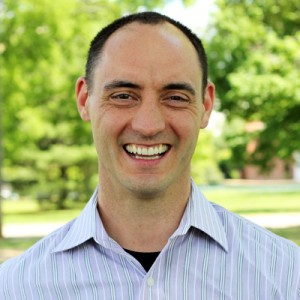 How often do you get to hear from a true data science celebrity?
You will soon have your chance!
On Wednesday, March 30, University of Wisconsin Data Science Professor Lyna Matesi will host a FREE webinar in which she will interview Zach Gemignani, co-author of the book, Data Fluency: Empowering Your Organization with Effective Data Communication.
Dr. Matesi teaches the course, DS 735: Communicating About Data, which prepares students to master technical, informational, and persuasive communication to meet organizational goals. Zach is the co-founder and CEO of Juice Analytics, a company that helps organizations display, communicate, and act on their data in exciting and easy-to-understand ways. Zach and his brother, Chris, co-authored Data Fluency, which Dr. Matesi's students use in her course.
Over the course of 60 minutes, Dr. Matesi and Zach will discuss data analytics and explore the primary question posed in the book: What does it take to make an organization that effectively communicates with data?
Dr. Matesi aims to cover many topics with Zach, including:
What attracted him to the data analytics field?
What are some important lessons he has learned from mistakes or failures in producing and sharing data products?
What is the Data Fluency Framework and what inspired it?
How has the Data Fluency Inventory (DFI) helped individuals and organizations evaluate their own data fluencies and how well they are doing?
Dr. Matesi says: "I was attracted to this text because of the authors' focus on the process of communication. The Gemignani brothers have a great deal of practical experience that they have distilled into a four-part framework that articulates the dynamics of data fluency. This book helps data professionals see, name, and overcome the everyday hurdles of organizational communication while building data fluent organizations."
Dr. Matesi would also like to share these resources from Juice Analytics:
Download an overview of the online UW Data Science programs, complete with information about courses, admission, and tuition.
UW Extended Campus will not share your personal information. Privacy Policy
Mark your calendars
Don't miss this exciting opportunity to find out more about data analytics and hear from one of the field's brightest minds! We hope you can join us on Wednesday, March 30.
If you would like to find out more about Zach and his company prior to the webinar, check out this interview, 10 Questions for Juice Analytics Founder Zach Gemignani. It's a great read.
Are you looking to start or advance your career in data science? Find out why the online UW Master of Science in Data Science is a great program for aspiring and established data professionals. Call 608-262-2011 or email learn@uwex.wisconsin.edu to discuss your options with an enrollment adviser today.