Wake up. Let the dog out. Drop the kids off at school. Work from nine to six. Pick the kids up from practice. Go to the gym. Get dinner on the ta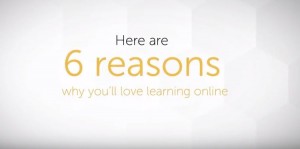 ble. Clean up. Their schoolwork.[Your schoolwork.] Orchestrate bedtime. Sleep. Repeat.
Is earning a degree or certificate actually realistic for a fast-paced life like yours?
Yes, absolutely. No matter what your daily schedule involves.